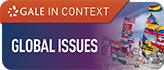 Global Issues in Context
Global Issues in Context offers international viewpoints on a broad spectrum of global issues, topics, and current events. Featured are hundreds of continuously updated issue and country portals that bring together a variety of specially selected, highly relevant sources for analysis of these issues. Rich multimedia - including podcasts, video, and interactive graphs - enhance each portal. Use Browse Issues and Topics, Country Finder, Basic Search or Advanced Search to explore the database.
CultureGrams
Search country reports, news, personal interviews, and statistics for information about daily life all over the world.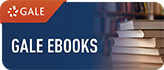 Gale Virtual Reference Library
Gale Virtual Reference Library is a database of encyclopedias and specialized reference sources for multidisciplinary research. These reference materials once were accessible only in the library, but now you can access them online from the library or remotely 24/7. Because each library creates its own eBook collection, the content you see may vary if you use the database at different libraries (your school, your public library, or your office).